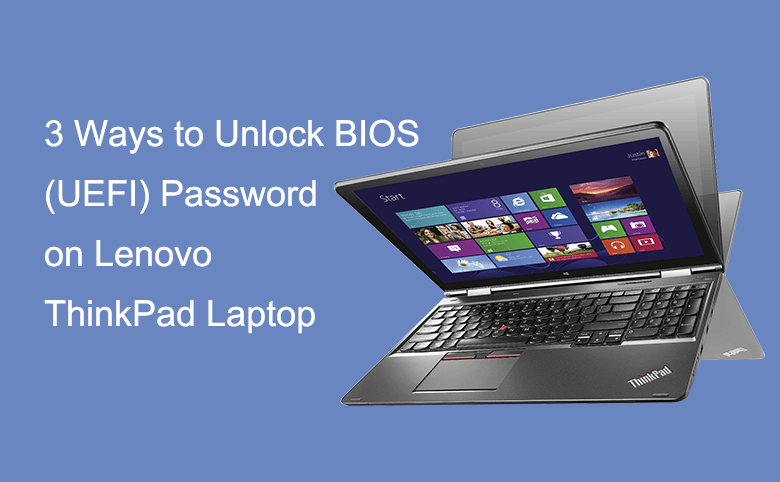 3 Ways to Unlock BIOS (UEFI) Password on Lenovo ThinkPad Laptop
If you set a supervisor password on your BIOS setup, you will be prompted to enter this password before accessing BIOS setup settings. However, if you forgot BIOS password in Lenovo laptop, how to enter BIOS setup settings? How to reset or clear the forgotten password?
When you get problem with your laptop, you had better contact with the manufacture support and ask for their recommended methods to unlock your BIOS setup settings. But as I see in the official site of Lenovo laptop, they can't help to reset your BIOS password if you forgot the old password, they will recommend you to have the system board replaced.
If the Lenovo Service Support can't help you to unlock your BIOS password, you can try with the methods below. Can try on Lenovo ThinkPad, IdeaPad, Yoga, and other series of Lenovo laptops.
3 ways to unlock bios password on lenovo laptop:
Use the backdoor password
There is a backdoor password built-in to the BIOS by the manufacture. It is hidden, so we can't see it normally, but we can try to find it out on the master password site.
1. Power on laptop, press F1 key to boot up BIOS entry screen.

2. On the password text box try with three passwords, if all these three passwords are incorrect, you will be blocked with the screen "System Disabled". And you will get a code to get the backdoor password. Write this code down.

3. Go to another computer with internet connected, open this site: https://bios-pw.org/.
4. Enter the code you get on the System Disable screen and click on Get password.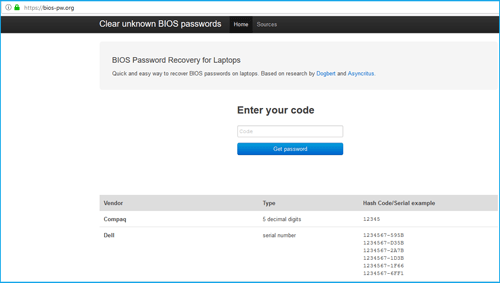 5. You will get a list of passwords. Go to your laptop, restart it and press F1 key to boot to the BIOS entry screen again, and then try with the list of passwords one by one. But you only be able to enter three incorrect passwords before your system is locked. Good luck with you!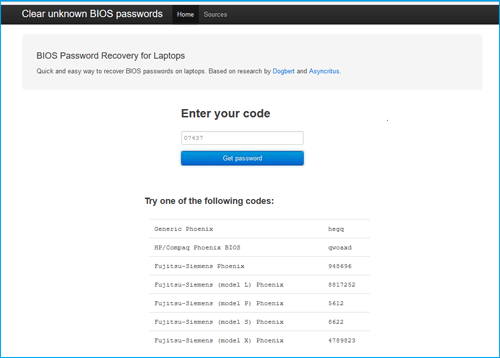 If you can't find your backdoor password, try with the methods below.
Remove CMOS battery
1. Power off your Lenovo laptop, disconnect with the power source, unplug all of the cables from laptop.
2. Remove the battery from laptop, and then remove the bottom of the laptop's case.
3. Find the CMOS battery, and remove the CMOS battery from laptop gently. This will reset BIOS settings to default settings, thereby clear BIOS password.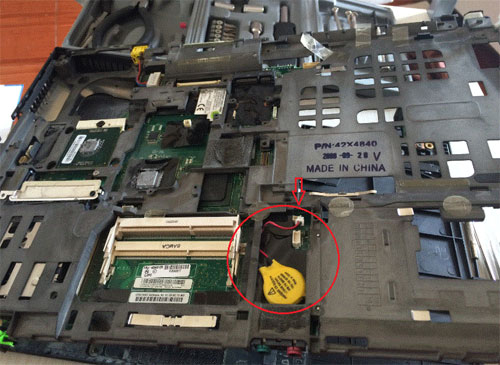 4. Wait for an hour, place the CMOS battery back in its slot again, and reassemble laptop.
5. Turn on the laptop, press F1 key repeatedly, you will get into Lenovo/ThinkPad BIOS settings without entering password.
Short circuit SDA and SCL in security chip
1. Power off laptop, disconnect with the power source, disassemble laptop. (Pay attention to the screw model and location, you can take a photo with it. Or if the machine assemble is completed, but you find that there are still a few small screws left, you will have a headache.)
2. When disassemble the laptop, find the chip. It is on the back of the motherboard. Grasp the plastic frame and turn the motherboard over, you will see it. As the picture below, the chip is in the red circle.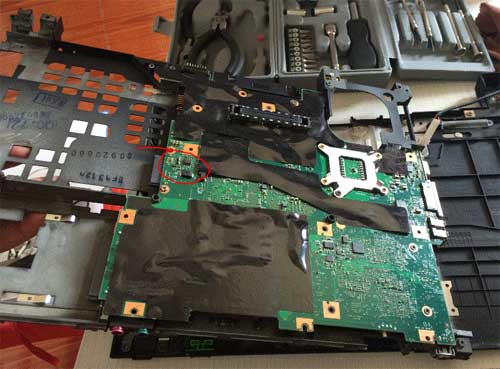 3. To short circuit the chip, you need to power on and boot the laptop. So, after you find the SCL and SDA, connect the hard drive, battery, keyboard, display screen, and the other basic components with laptop.
4. Connect with the power adapter and turn on laptop. As soon as the keyboard light is on, short circuit the SCL and SDA.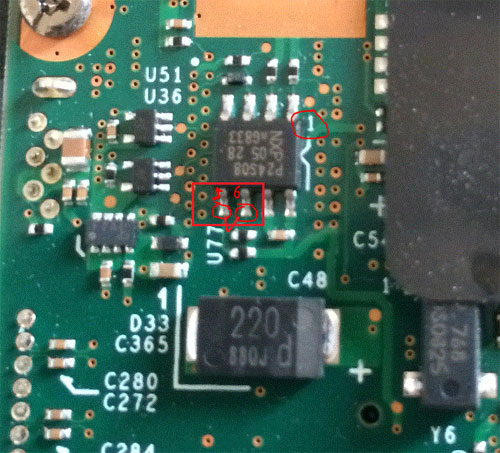 5. If it goes well, you will get into BIOS smoothly without asking password. If not, you will need to try several times.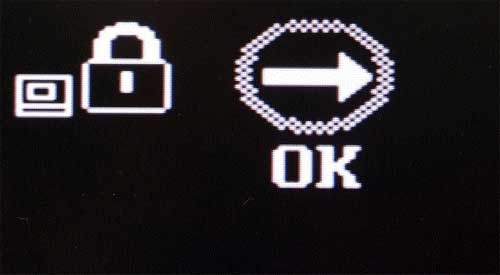 6. When get into BIOS settings, reset BIOS password. If it is unnecessary, you can disable the Supervisor Password on BIOS, in case, you forget BIOS password on your laptop again.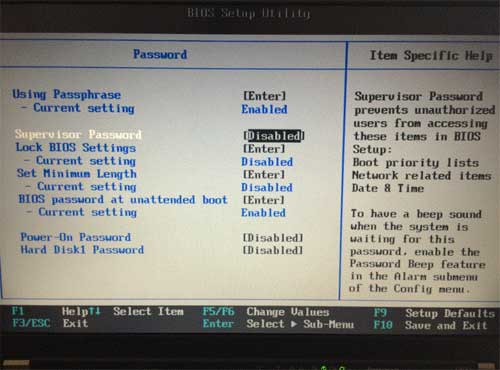 7. At last, remember to press F10 to exit and save the change.
8. After your BIOS password is unlocked successfully, power off laptop, reassemble your laptop.
Related Articles