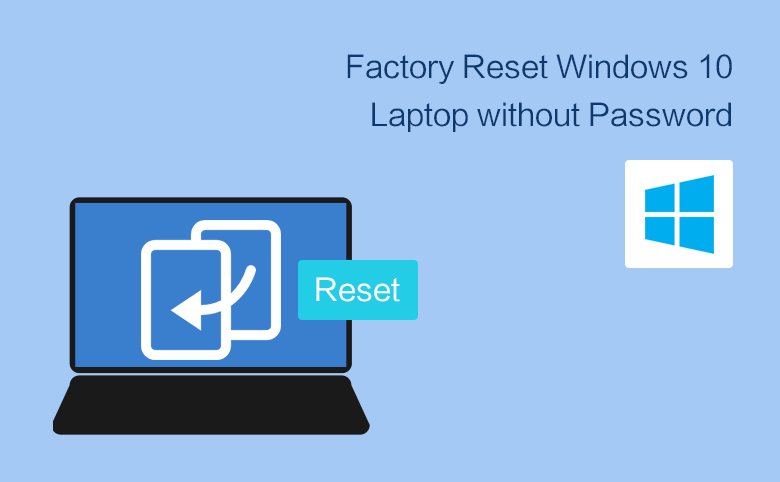 How to Factory Reset Windows 10 Laptop without Password
How to factory reset a Windows 10 laptop? If forgot Windows 10 administrator account password, how to reset Windows 10 laptop to factory setting without entering password? Following this article will show you the ways.
Guide Steps
Factory reset Windows 10 laptop normally
1. If you have log into system
Go to Start menu, click on

"Settings"

, select

"Update & Security"

.
Click on

"Recovery"

tab, and then click on

"Get start"

button under Reset this PC.
Select

"Keep my files"

or

"Remove everything"

.
Click on

"Next"

to reset this PC.
2. If you are on the logon screen
Press and hold on

"Shift"

key, click on the

Power

button, and then click on

"Restart"

.
On the Choose an option screen, click on

"Troubleshoot"

.
On the Troubleshoot screen, click on

"Reset this PC"

.
Select your user account, enter the password, and then click on

"Continue"

. If no password set on the user account, click on

Continue

directly.
Click on

"Reset"

to begin the Windows 10 factory restore process.
Factory reset Windows 10 without password with installation disk
If you forgot Windows 10 laptop password, how to reset it to factory settings? Use the installation disk to get into troubleshoot options. More detail, follow the steps on below.
1. Create a Windows 10 installation USB disk.
2. Boot your Windows 10 laptop from the installation disk.
3. When go to the installation screen, click on Next, and then click on Repair your computer.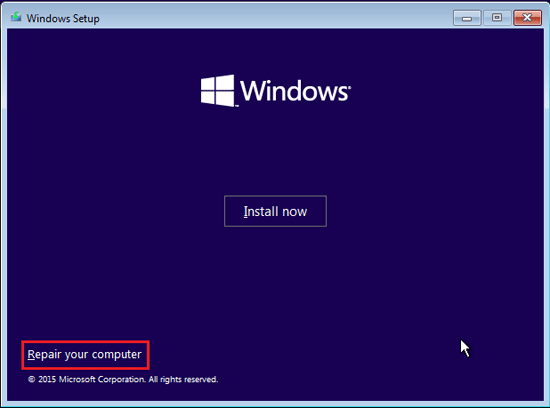 4. Click on Troubleshoot > Reset this PC.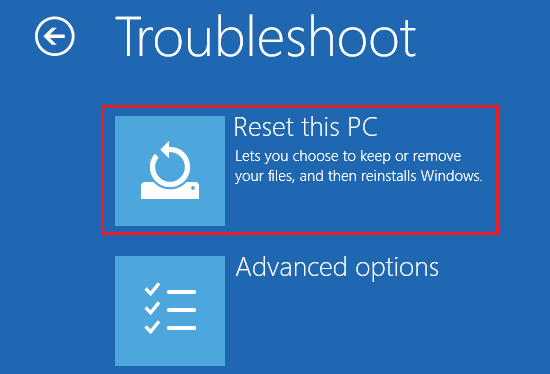 5. Select Remove everything to remove all of your personal files including your password.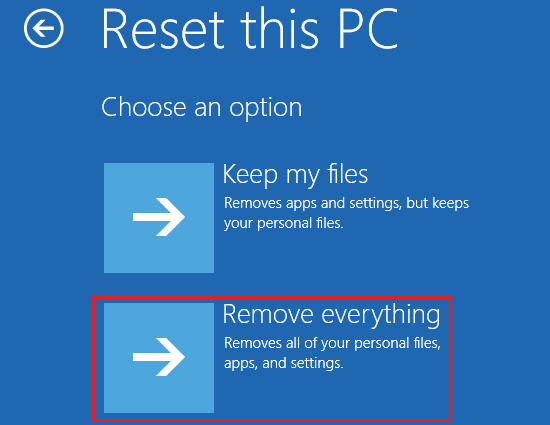 6. Select the drivers. If you don't want to remove files from the other drive, select the first option "Only the drive where Windows is installed".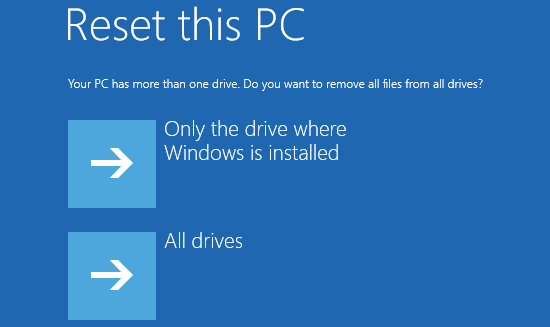 7. If you still want to keep your laptop, select "Just remove my files".
8. Click on "Reset" to factory restore Windows 10 without password.
During the resetting process, please make sure your laptop is plugged into power.
Tips:
After restoring your PC to factory default, the apps you personal installed will be removed, and the Windows settings are set to factory default. If you forgot your administrator account password, but don't want to reset your laptop to factory settings in Windows 10, you can unlock your laptop following this article: Locked out of Windows 10 laptop forgot password how to unlock?
Related Articles