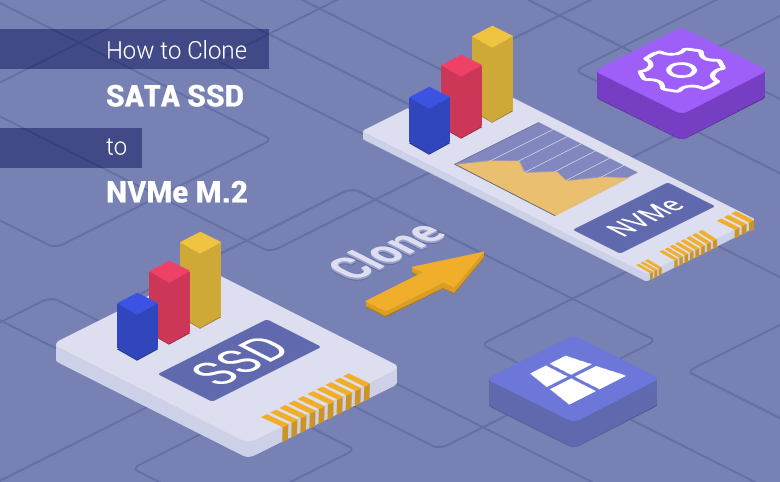 How to Clone SATA SSD to NVMe M.2
Now users has high requirement in high-speed data processing as NVMe is introduced into the market. And this article will tell you how to clone SATA SSD to NVMe M.2 SSD, which is useful for those who want to upgrade the SSD to NVMe M.2 SSD.
Quick guide
Section 1: About SATA SSD and NVMe M.2
SATA SSD >>
The SATA interface was born in 2003. Its version has evolved from the early SATA 1.0 to the current SATA 3.0. Its technology is very mature and has good compatibility. However, the transmission rate of this interface is low, up to 6.0Gbps, which is far from meeting the transmission rate requirements of mid-to-high-end SSDs.
NVMe M.2 >>
NVMe is a further abbreviation of NVM Express, which is similar to AHCI, both of which belong to the bus transmission protocol specification. However, NVMe is a non-volatile memory device connected to a computer through a PCI Express (PCIe) bus. This is a new generation of bus interface with the advantages of low latency and strong parallelism. Therefore, SSDs that support the NVME protocol have faster transmission speeds and lower energy consumption.
Section 2:Why clone SATA SSD to NVMe M.2
With the popularity of solid-state drives in the mass market, SATA has become the most typical way to connect SSDs in personal computers; however, SATA is mainly designed as an interface for mechanical hard disk drives (HDD), and it has become more and more outdated as it is difficult to meet the increasing speed of SSD.
NVM Express-register interface and command set for PCI Express additional storage, and industry standard software for multiple operating systems. NVMe is widely regarded as the de facto industry standard for PCIe SSD. NVMe is designed from the ground up, taking full advantage of the low latency and parallelism of PCI Express SSDs, and supplementing the parallelism of contemporary CPUs, platforms and applications.
The advantage of NVME M.2

Advantage 1: Performance has been improved several times
Advantage 2: Can significantly reduce latency;
Advantage 3: NVMe can increase the maximum queue depth from 32 to 64000, and the IOPS capability of SSD will also be greatly improved;
Advantage 4: Automatic power state switching and dynamic energy management functions greatly reduce power consumption;
Advantage 5: The emergence of the NVMe standard solves the problem of driver applicability between different PCIe SSDs.
Section 3:How to clone SATA SSD to NVME M.2
Disk cloning can be faster achieved by some software. Here Cocosenor Backup Tuner is introduced, the software that is efficient, flexible, simple to use, and safe. You can download right now. Follow the simple operations below to clone SATA SSD to NVME M.2 SSD.
Frist: Download and install Backup Tuner and switch on. Also, connect the NVMe M.2 SSD with your computer. If there is any data in the M.2 SSD, you need to back up them in advance.

Next: you will see the main interface of the software. Choose 'Disk Clone' in the top menu bar. Select SATA SSD as the source disk and NVMe M.2 SSD as the target disk. Click 'start'.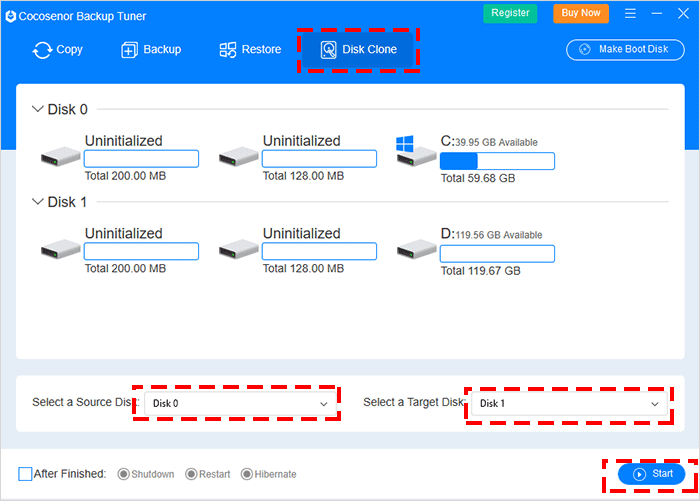 Second: Be sure to clone and click 'Yes'.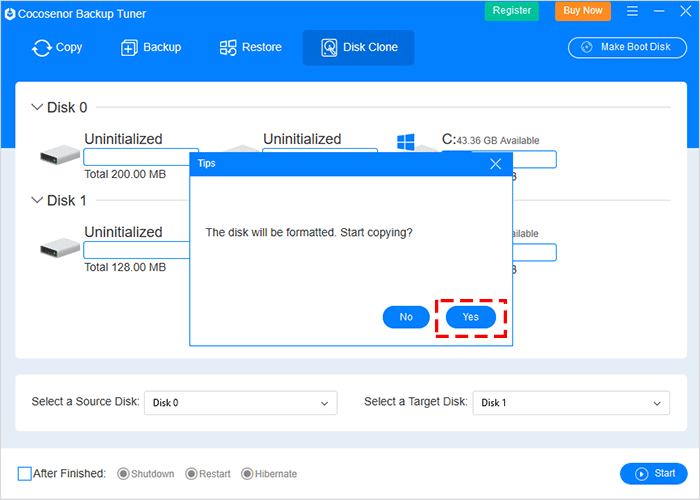 Thirdly: Waiting a moment, a window of successful cloning pops up, click 'OK'.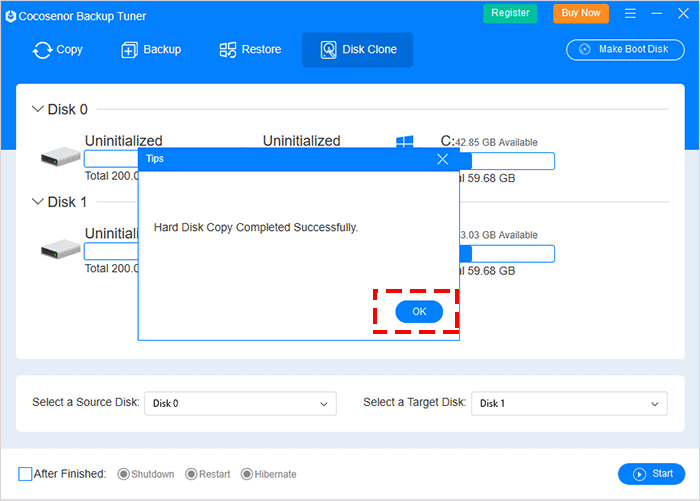 Fourthly: Completed! Now you can see two identical disk partitions in the interface.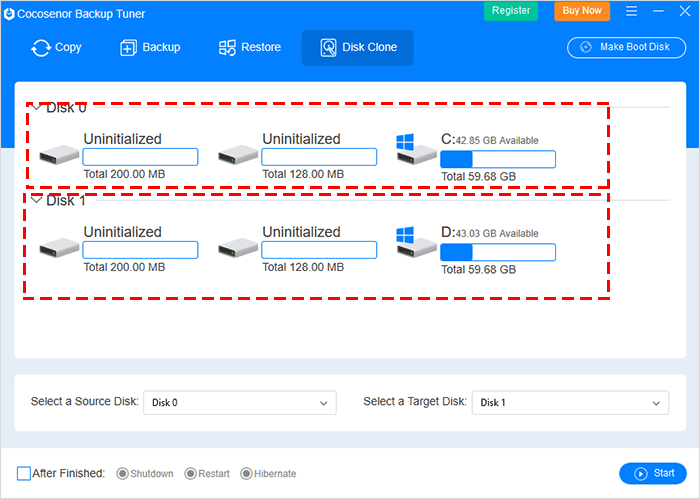 After that, you can close the software and access Disk Management to extend the system partition in NVMe M.2 SSD by making use of the unallocated space.
Attention:
1. The target disk data will be deleted during the clone process. Please backup in advance.
2. Pay attention to capacity of two SSDs. Your NVMe SSD should have larger space than that of SSD.
3. Disk Clone should be has two or more disks in the computer.
About Cocosenor Backup Tuner
Support clone window 10/8/8.1/7/XP operation system to other disk.
Stop any time in the clone process.