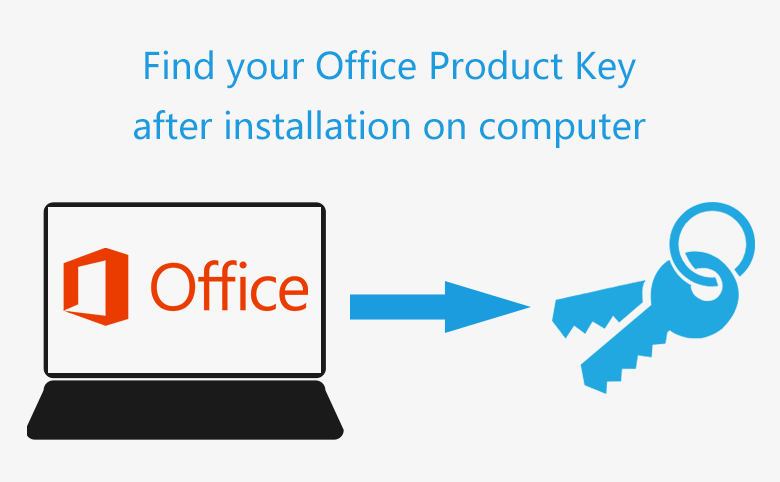 How to find your Office Product Key after installation on computer
Here in this article will show you how to find out your Office product key from your computer after installation.
Before doing a clean install of Windows, or upgrading to Windows 10 from Windows 7/8/8.1, it is a good idea to find out and save your office product key to a safe location.
In case you are prompted to enter the license number to activate your Office, while you are reinstalling it on your current computer or other PC devices.
Don't hurry to buy another activation key, even if you lost your Microsoft Office product key, try the methods below to find it out.
Guide Steps
Where can you find your Office product key?
Find on line with Microsoft account: If your Office was purchased and downloaded online, or associated with a Microsoft account, your MS Office product key can be found online.
Open Microsoft website, and login with your Microsoft account used to buy or activate Office. The Office serial key will be showed on your Office account page.

Check from email: If you downloaded your Office from an online store, you might be able to get the license key from the email receipt. Check your mail folder, if you haven't deleted it, you will find the key on it.
Printed on a sticker: If your Office program came with your computer, the license key might be printed on the Certificate of Authenticity sticker in your computer.
If came with a CD, card, or box, look for the sticker on the card or packaging.
Find from system registry: The Office serial key is stored on the hard drive where you install Office program. You can find it from the registry, but you can't read it normally, because it is encrypted with binary code.
Find the DigitalProductID from registry by this way: HKEY_LOCAL_MATHINE\Software\Microsoft\WindowsNT\CurrentVersion\DigitalProductID.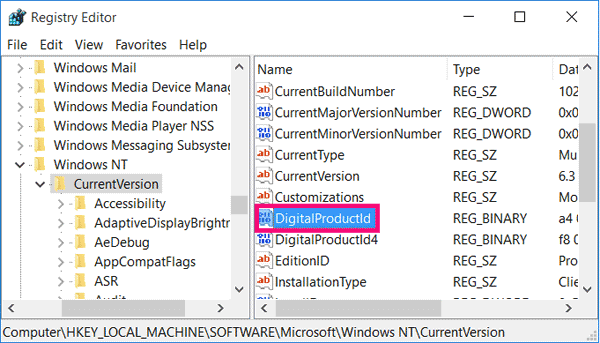 Check your MS Office serial key with VBScript
The serial keys are encrypted on registry, you can't read it normally, but you can retrieve it with product key tool or VBScript.
To check your Office product key with VBAcript:
Step 1: Type the code to a notepad.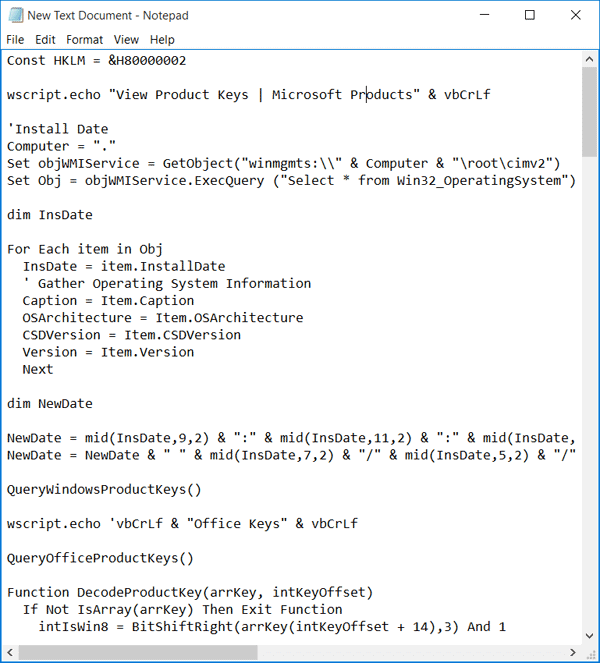 Step 2: Click on File, select Save AS, enter a file name "find key.vbs", select All Files below, and then click on Save button to save it as vbs file.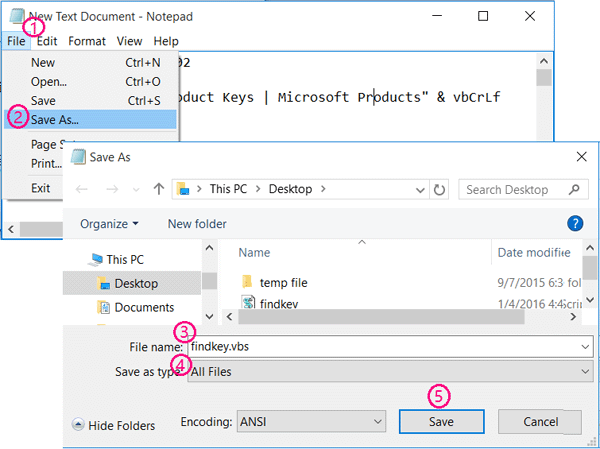 Step 3: Double-click on the vbs file, and click on OK to find your Office product key you have installed on computer.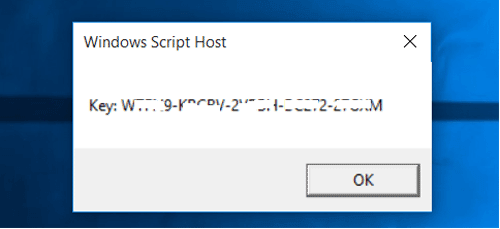 I only tried this method with my Office 2010, if you are using Office 2016, 2013, 2007, or 2003, just have a try following the steps above.
Recover your Office Product key from computer with tool
Forgot or lost your MS Office product key? If you still can't find your Office Product key, try with the product key tool. The product key tool is very simple and easy for you to use only with two steps.
Step 1: Download Cocosenor Product Key Tuner, double-click to install on your computer where you want to find the activation key.
Step 2: When the Product Key Tuner program comes up, click on Start Recovery button.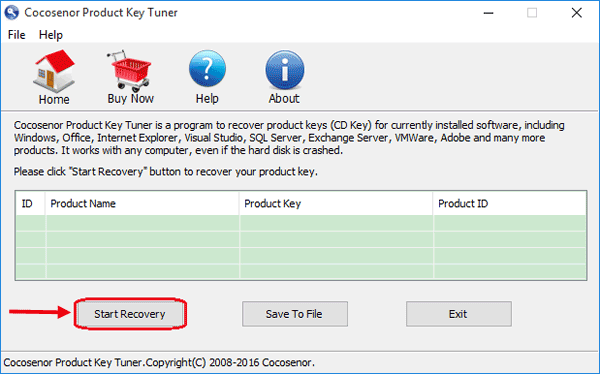 Now you can view your Office activation key clearly on the list below.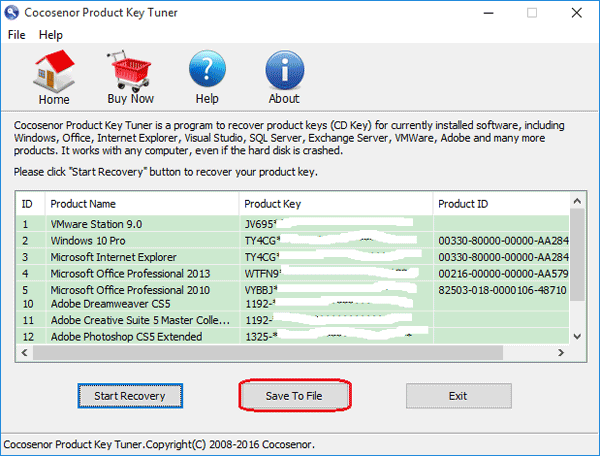 Click on the Save To File button, all your product keys will be saved to a file. Keep the product keys file to a safe place.
This tool also can be used to find back product keys for your Windows 10/8/8.1/7/XP/Vista, for your Office 2016/2013/2010/2007/2003, and other applications installed on your computer.
Related Articles