Tips for Windows 8 Password Reset and Other Issues
Welcome to the resource world of Windows 8/8.1. All of the articles about Windows 8/8.1 are listed here. Get the useful tips to improve the performance of your Windows 8/8.1, and find the solutions to solve problems met on Windows 8/8.1, such as locked out of Windows 8/8.1 computer and forgot the sign-in password, how to reset the Windows 8 forgotten password.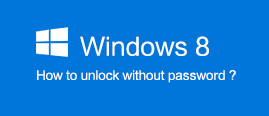 locked out of Windows 8 laptop? Try with the two effective ways to unlock your laptop without admin password.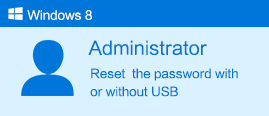 Showing the ways to reset password on Windows 8 with or without USB, even if forgot Windows 8 administrator password.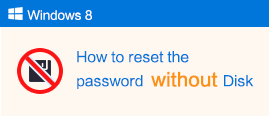 Forgot or lost Windows 8 password no password reset disk? Methods for you to reset Windows 8 password without disk.