How to remove password to unencrypted iTunes backup
This guide shows you how to remove password to unencrypted a iTunes backup. If you forget itunes backup password, you should use use iTunes Password Tuner to find back the lost password and then remove the password from iTunes backup.
Tips: More about encrypted backups in iTunes
Guide to remove password from
iTunes backup
Step 1: Connect your iPhone or other iOS device to your computer.
Step 2: Start iTunes, and choose iPhone or other iOS device on the top-right panel..
Step 3: On  Backups panel, uncheck "Encrypt local backup" option.
Step 4: Type in iTunes backup password on pop-up dialog, and click OK to remove the password and unencrypted iTunes backup.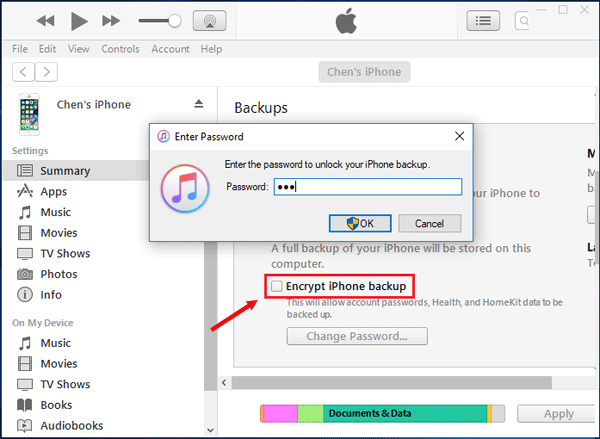 If forgot itunes password, can i remove it?
If you forgot your iTunes password, you can turn off backup encryption on your device by erasing your device and set up as new, or you can Unlock forgotten iTunes password with Cocosenor.
Related Articles