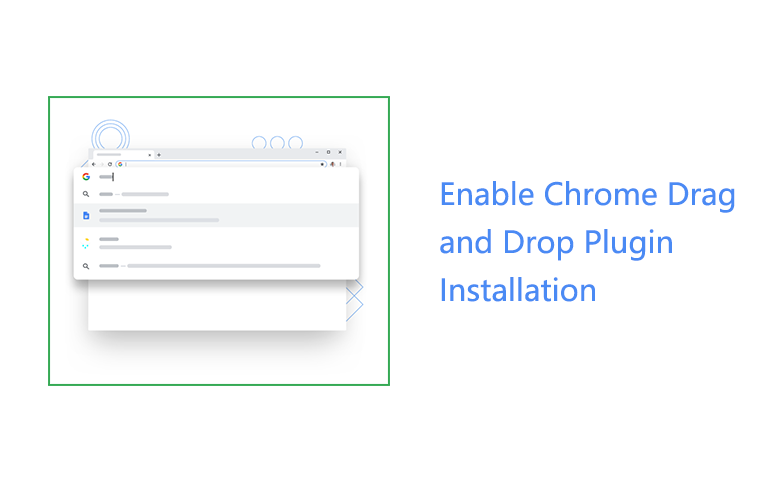 How to Enable Chrome Drag and Drop Plugin Installation
Google Chrome is a simple, fast, and safe web browser that developed by Google. It supports many extension plugins that can help us to do more things. But on some versions of Google Chrome, the plugins out of Chrome Store cannot be installed.
When I drag and drop the SwitchySharp plugin (that is downloaded out of Chrome Store) on to the Chrome extensions page, it is not allowed. How to enable Chrome drag and drop plugin installation out from Chrome Store?
Step as follow:
Step 1: Download the extension plugin out of Chrome Store with the IE or Firefox browser, and save it on your local disk.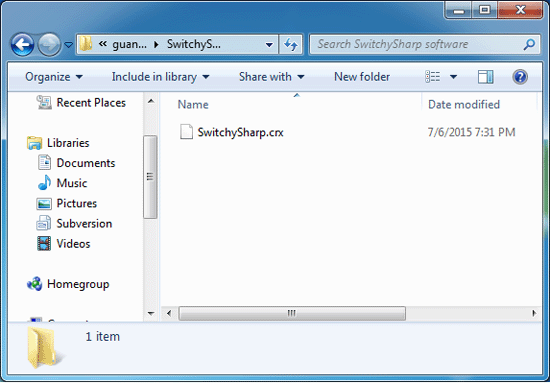 Step 2: Right-click on Chrome icon, select Properties, add parameter (--enable-easy-off-store-extension-install) on the Target.
Note:
There must be a space between them.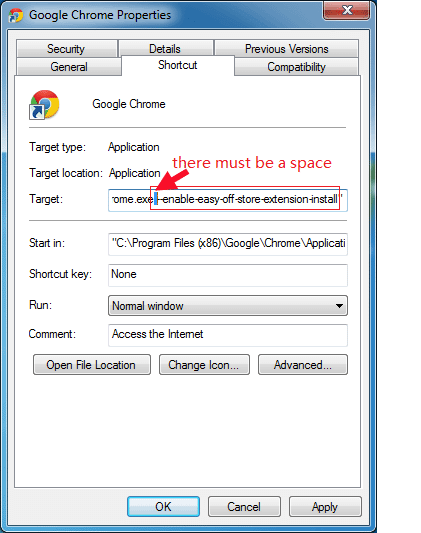 Step 3: Open Chrome extension page with the link: chrome://chrome/extensions/
(Or click on the Settings on Chrome, and then select Extensions.)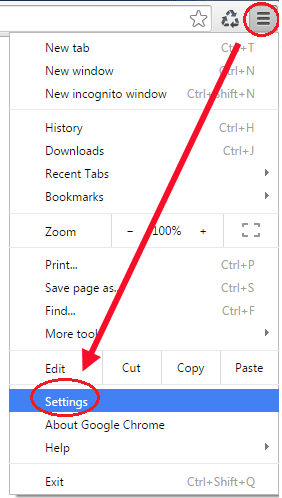 Step 4: Drag the plugin ("*.crx" or "*.js" file) and drop it on the Chrome extension page.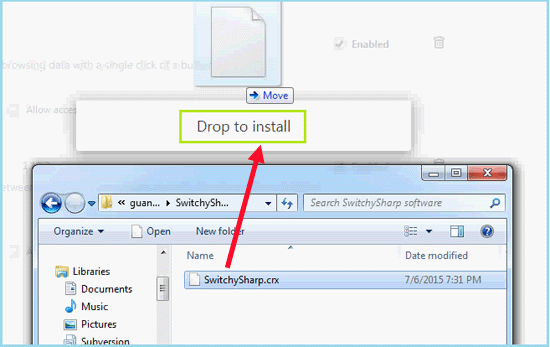 Step 5: Click on Add button to add it to Google Chrome.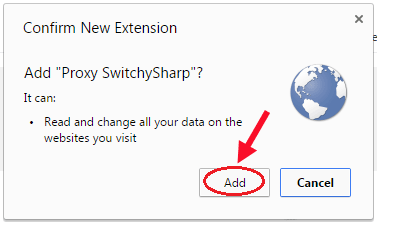 Step 6: And then you will see that the plugin has been added to Chrome.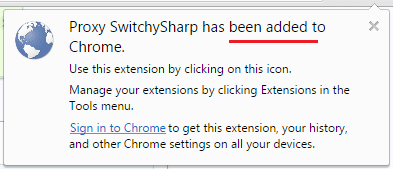 Tips:
Some extension plugins out of Chrome, can't be downloaded and installed by Chrome, you may get the message "Only the Apps and Extensions from Google Chrome Web Store can be added". In this case, you need to download the extension plugin with the IE, Firefox or other explore, and then drag and drop it into the Chrome Extensions page.
Related Articles