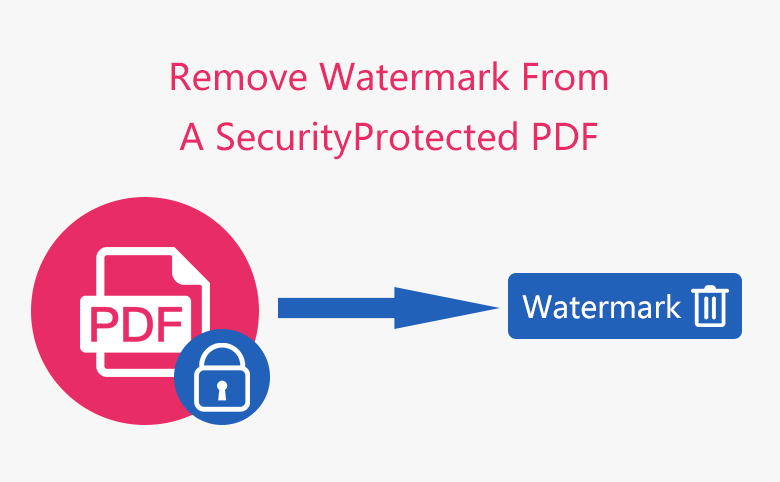 How to Remove Watermark From A Security Protected PDF
When you finally got an important PDF file that you desired for a long time, but there is a watermark in it, which badly affects your reading experience. When you want to remove the watermark with Adobe Acrobat Pro DC, a window like below pops up, how do you feel? I think you may feel annoying.

If you happen to getting the permissions password, you can enter it in the text area. However if you do not know the permissions password, you may fail to get the password even try for couple of times. To solve this problem, to remove the disgusting watermark, you have to find a solution to retrieve the permissions password at first, you could refer to How to Remove Print Edit Security from PDF Document.
Once you get the permissions password, you can enter the password to move forward. Basically the watermark came from two means. One is created in the original document in .doc or docx, the other is added in the PDF File by Adobe Acrobat.
For the former one, you can remove the watermark by converting the PDF file to Word, remove the watermark from the Word file, then convert the Word to PDF again if needed.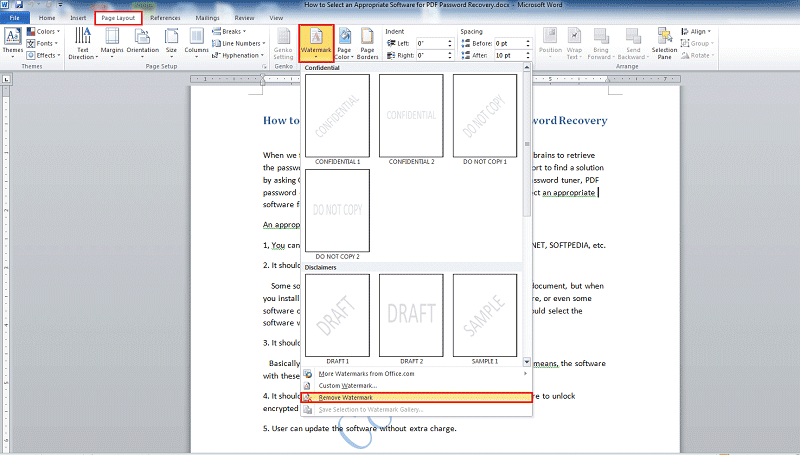 For the latter one, you can use Adobe Acrobat to remove the watermark. Open a PDF in Adobe Acrobat, choose Tools > Edit PDF > Watermark > Remove. If you want to remove watermarks from multiple PDF files, close any open PDF files and choose Tools > Edit PDF  > Watermark > Remove. In the dialog box, click Add Files, then select the files from your computer. Click OK, and then in the Output Options dialog box, specify your folder and filename preferences.
Related Articles